I have used and been around a lot of backpacking stoves over the years but have only put my money down on seven.  The five shown here are the ones I have left, the sixth was a very early Primus canister stove that used canisters you just punctured like a basketball pump to connect the canister, probably a bit sketchy in hind sight.
The first picture is in cooking set up with fuel bottles/canisters but without wind screens, if they need one.  The second picture is in their collapsed, ready to pack mode, with their respective wind screens.
0.  Woodfires, Sterno cans
1.  Optimus Svea 123, whitegas, '71-'01, 15.7 (stove only) + 3.5 (16 oz. fuel bottle)=19.2 oz.
2.  MSR Model 9 (precursor of the XGK) for melting snow in winter (no simmer)
3.  Optimus Nova, multi-liquid fuel, '01-, 20.5 oz. w/ windscreen & 16 oz. fuel bottle
4.  MSR WindPro, remote canister, '06-, 14.7 oz. w/ windscreen & empty canister (4.7 oz.)
5.  Optimus Crux, top mount canister, '04-, 9.2 oz w/ windscreen & empty canister
6. BRS 3000t, top mount canister, '15-, 6.9 oz. w/ windscreen and empty canister
In comparing stoves you have to look past the manufacturers listed weights because sometimes it just includes the burner.  Make sure you include the weight of the empty fuel bottles/canisters, windscreens and anything else that makes the system work most efficiently.  So my weights include all that.
Back in the day it was easy to choose a stove, there were only a handful to pick from and really only a couple that were light and dependable, the Svea 123 being the standout that almost everyone owned, not so any more.  When deciding on which stove, it comes down to what kind of "cooking" you do, what season you are hiking in, what kind of fuel you prefer/can get and how many people you are cooking for.  There are also other considerations like how much you want to fiddle with your stove and how dependable it is/needs to be.
For me good, warm food morning and night are one of the important parts of the experience.  That means we actually do more than boil water for some meals, mostly dinners, so I need a stove that simmers.  That quickly reduces the stove choices to a canister stove or only a couple of liquid fuel/white gas stoves.  The "we" part means I am hiking with usually one other person, sometimes more, so we share one stove and pot and cook meals together.  Saves a lot of weight and time.
Also because I almost always hike in cool or cold weather I need a stove that is dependable, easy to use with cold fingers, probably in the dark and does well in windy/cold conditions.  Again canister stoves excel here, remote canister stoves even better below 20 degrees F.
A note on windscreens, pots, and fuel efficiency.  Almost every stove needs a separate windscreen for best fuel use and lightweight aluminum or titanium screens are the normal choice.  Additionally the windscreen should be sized for the pot, either exactly (like the Caldera Cones) or with about 1/2″ clearance around the pot to allow the heat to run up along the sides of the pot (see the picture above).  I use an 8″ tall Trail Designs Varivent cut to size (for the diameter of my pot) and with an opening on the side to both keep the canister from overheating and to access the fuel control handle.  If the canister is so hot you can't leave your hand on it, you need to vent it more.  Proper flame control (most efficient) is not wide open but only to where the blue flames just barely cover the bottom of the pot (or a little less) but not running up the sides.
Short wider pots are more efficient than tall skinny ones.  While titanium is sexy, pot's made from it have very thin walls and don't cook as well, resulting in more easily burned food and while usually, but not always, slightly lighter they are 3 times the cost of a good hard anodized non-stick aluminum pot.  If you only boil water then titanium might be a good choice but just for a tiny weight savings.
If I was to buy a stove today it would come down to four choices.
If I hiked solo, in three seasons and

only boiled water

for coffee, oatmeal and a freeze dried dinner I would get an alcohol/solid fuel stove set up like the Caldera Cone Side Winder.  You can not beat an alcohol set up for weight, but there is a certain amount of fiddling you have to do with them and they do not simmer.  Increasingly they are also not allowed in some areas with high forest fire concerns.
If I was doing lots of winter/snow camping and had to melt snow or cook lots of meals I would still choose the Optimus Nova.
If I was camping in very cold weather but didn't need to melt snow or with a large group trip with a big pot in warmer weather I would use the new Kovea Spider or the Optimus Vega or the MSR WindPro II with an inverted canister set up so it was a liquid fuel flow.
For the majority of trips I would buy the lightest top mount canister stove available, something like the BRS 3000T (0.9 oz! and only about $15).  I have one and it is amazing but not for big pots of water, less than 2 liters for sure.
Or something like the Olicamp Kinetic Ultra Titanium if you are worried about the pot supports, only 1.7 ounces.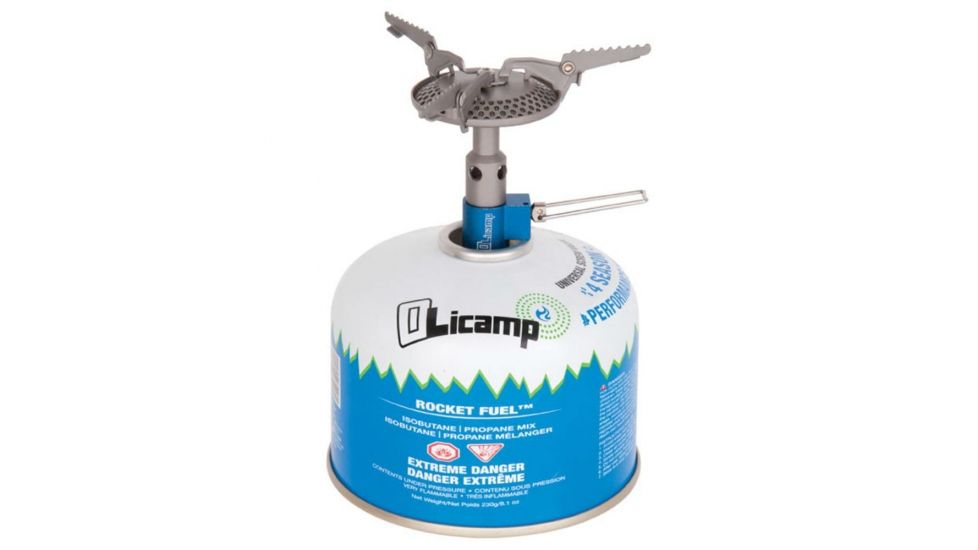 Obviously I am a fan of Optimus products.  I have great disdain for all MSR liquid fuel/white gas stoves as being poorly designed, difficult to deal with, especially in the cold, and generally too heavy.  I have been on too many trips with other peoples MSR stoves that broke, parts wouldn't fit or other difficulties that lead to potentially cold food or worse and that is not acceptable.